Welcome To Our Parish Churches

The Parish of Stony Stratford with Calverton is the merger of two parishes which have enjoyed close ties for many centuries: the Parish of All Saints, Calverton, and the Parish of St Mary & St Giles, Stony Stratford.

The focal point of the Christian life of our two Parish Churches is the Eucharist celebrated every Sunday, where we gather after the example of the early Church for the, "apostles teaching and fellowship, to the breaking of bread and the prayers" (Acts 2:42).
St Mary & St Giles Church is normally open for private prayer during the day.  All Saints Church opens at times of worship.  See Worship Times and How to contact a priest for more information.
The Stony Stratford part of our Parish:
St Mary & St Giles, Stony Stratford (Grade II*)
The ecclesiastical parish of Stony Stratford lies at the north-western corner of Milton Keynes. It consists of the town of Stony Stratford and the housing estates of Galley Hill and Fullers Slade, which were built in the late 1960s and early 1970s as parts of the development of the Milton Keynes conurbation. Areas of urban deprivation that have been identified as Urban Priority Areas exist on both estates and within the town itself. The population of the ecclesiastical parish is approximately 7,800.The present ecclesiastical parish was formed in 1968 by the merger of the parishes of Stony Stratford, St Mary-the Virgin and Stony Stratford, St Giles, both of which were in the Anglo-Catholic tradition. At the time of the merger, the Church of St Mary-the Virgin was demised and the Church of St Giles, originally founded as a chapel of ease from the parish of Calverton, and damaged by fire in 1964, was extensively reordered by Rolls & Foster and rededicated under the patronage of St Mary-the-Virgin & St Giles, commonly known as St Mary & St Giles. The parish boundaries extend from Fullers Slade in the south to the River Ouse in the north, and from the A5 trunk road in the east to the city boundary on Calverton Road in the west.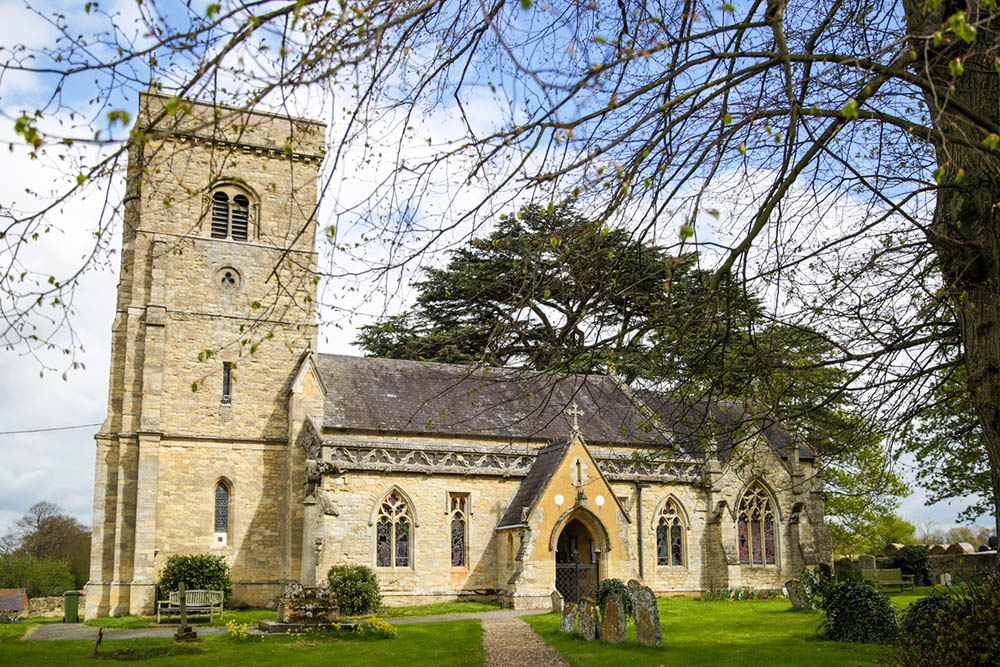 The Calverton part of our parish:
All Saints, Calverton (Grade II*)
The ecclesiastical parish of Calverton lies in North Buckinghamshire at the north-western corner of Milton Keynes, bounded by the parishes of Wolverton, Stony Stratford, Shenley, Whaddon, Beachampton, and Passenham (Diocese of Northampton). It consists of three groupings of houses, the Upper, Middle and Lower Wealds, and the total present population is approximately 150, although the new developments of Fairfield and Whitehouse will increase the population of the entire parish to over 24,000.
For locations and directions to both churches, please see our contacts page.