On 5th June 2022 the nation celebrated our Queen's Platinum Jubilee and we decided to mark the occasion with a Bring and Share Lunch at St Mary & St Giles.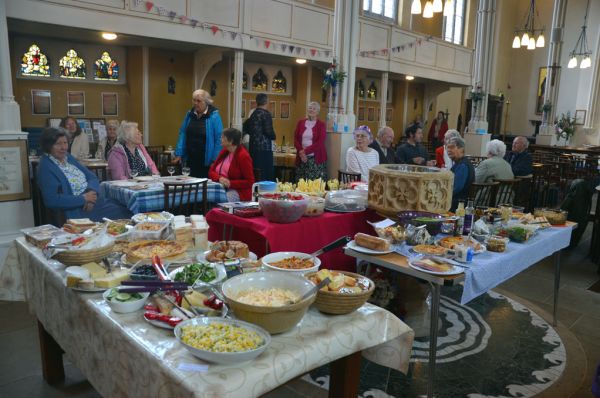 We decorated the church with handmade bunting and beautiful red, white and blue flower arrangements.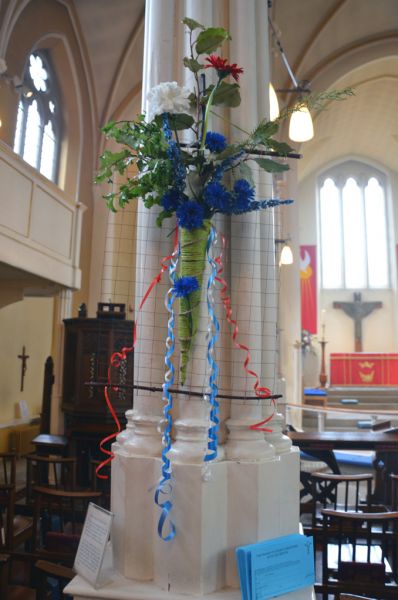 Many people got into the Jubilee spirit and dressed in red, white and blue.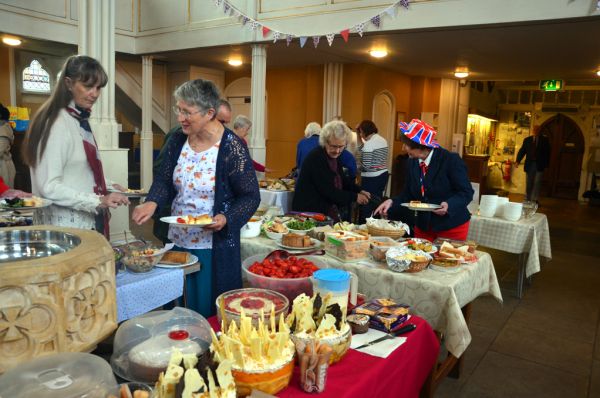 Volunteers moved the chairs and set up tables at the back of the church after the Sunday morning service whilst people chatted over their  teas and coffees in the parish hall.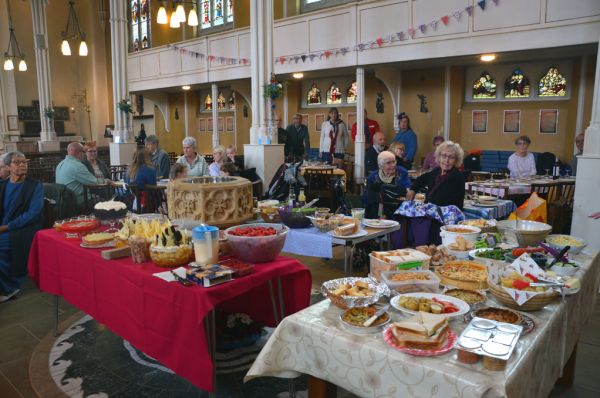 The food started to arrive and just kept coming – we had to set up another table to put it all out!
The celebrations started at 12 noon.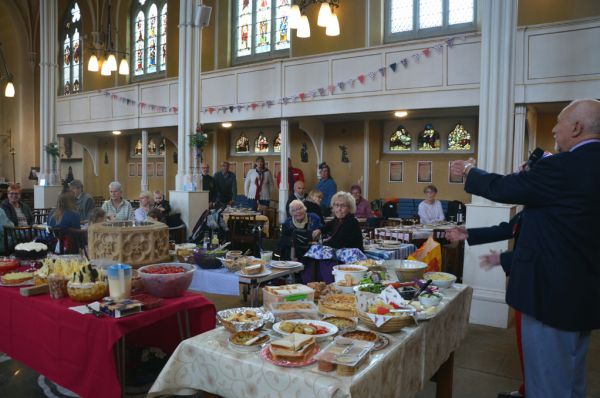 Everyone was so generous with the food so there was more than enough to go round, with quiches, salads, sandwiches, pastries, bread, cheese and biscuits, crisps and much more – even some hot dishes.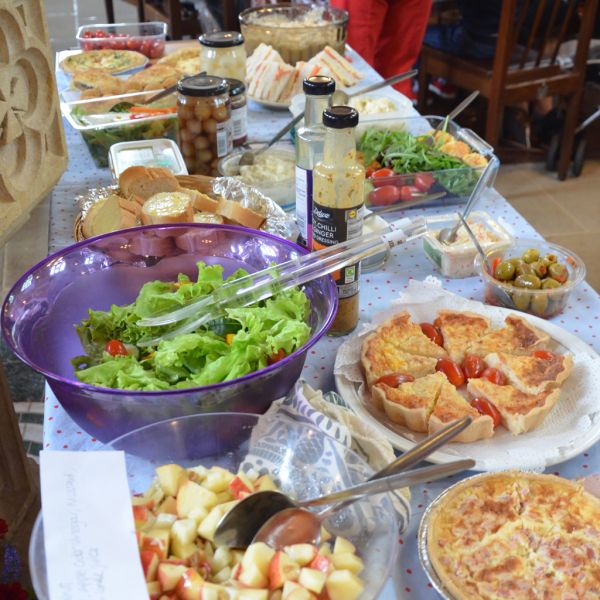 The bakers amongst us excelled in supplying 3 special Platinum Jubilee Trifles and plenty of delicious homemade cakes.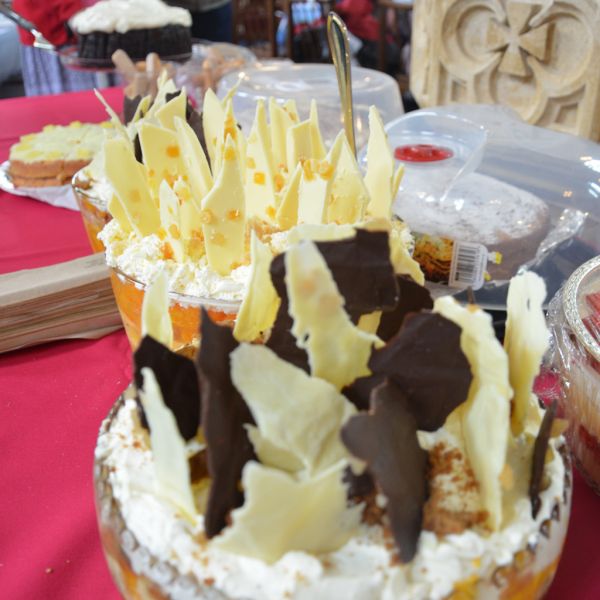 Friends and family were invited and given a warm welcome.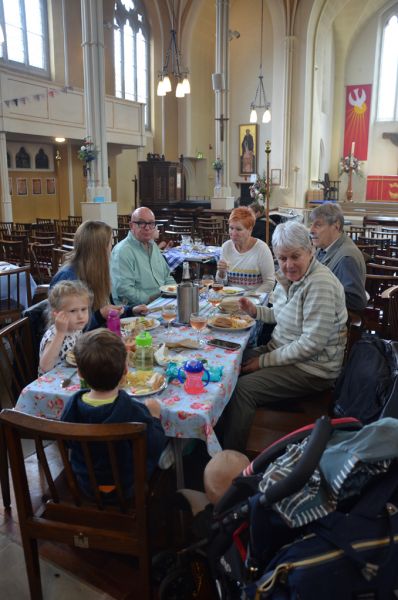 Everyone who came had a wonderful time. It was a great way to celebrate the Queen's Platinum Jubilee.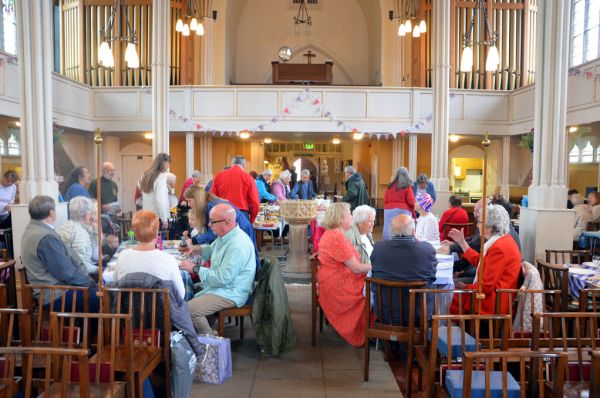 Enjoying lunch together